---#40---
Múm - Yesterday Was Dramatic - Today Is OK
(ambient, post-rock, experimental electronic)
With their glitchy, ambient, Sigur-Ros-meets-Aphex-Twin thing going on, Múm manage to get it right about 90% of the time on
Yesterday Was Dramatic - Today Is OK
. There's one or two slightly dull stretches during the first half, but they're quite short and are more than made up for by the rest. Highlight tracks include "Smell Memory", "Awake on a Train" and "Sunday Night Just Keeps on Rolling". An excellent debut.
---#39---
PJ Harvey - Stories from the City, Stories from the Sea
(singer/songwriter, alternative-rock)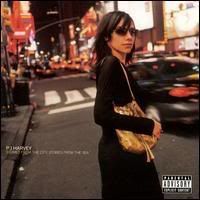 What you'll find here is straight-up, unpretentious, well produced, finely performed alternative rock. The lack of
To Bring You My Love
's ferocious bite is definitely felt, but even without that album's edginess, PJ Harvey still turns in a great collection of "attitude-lite" rockers.
Stories from the City, Stories from the Sea
is unimposing, great fun and very easy to sink your teeth into, with a consistent level of quality across its dozen tracks and nothing in the way of weak points. While it's rarely
exceptional
, it's undoubtedly a rock-solid album that's sure to appeal to an extremely broad audience.
---#38---
Juana Molina - Segundo
(folktronica, singer/songwriter)
I'd already heard all of Molina's subsequent three albums before checking out
Segundo
, and when looking at all four of them taken together, it's becoming apparent that she's simply one of the most consistently great artists out there - the sort of musician who's just incapable of writing a poor song. Her albums never quite reach the heights of masterpiece status, but
Segundo
is yet another extremely solid, enjoyable selection of mellow, subtle folktronica, constantly engaging and completely free of weak spots. Listen to it on headphones and drift away.
---#37---
Super Furry Animals - Mwng
(indie-rock, folk-pop)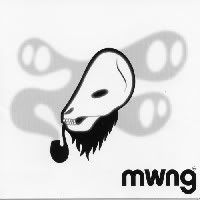 Super Furry Animal's deliver an endlessly catchy album of teriffic, psych-tinged folk-pop with
Mwng
, one which is made a little more spacey and alien to us non-Welsh folk by the Welsh-language lyrics (a language in which they don't usually sing). However, that particular quirk should in no way be viewed as a crutch - this is an incredibly snappy and accessible album that'd be a standout in any language. This is how to do straightforward, infectious, guitar-led music
right
.
---#36---
Gas - Pop
(ambient, minimalist electronica)
Minimalist electronic music with a natural, organic flow to it. With just seven tracks clocking in at over an hour, the songs on
Pop
are often repetitive to the point of being hypnotic, only slowly developing across their full duration. To Gas' credit, however, listening to the album (and not merely as background music) never feels arduous or dull - it's actually an extremely relaxing, meditative and intricately structured work, that's pleasantly easy to settle into and never becomes tiring to endure. It's as soothing as anything the genre of minimalist electronica has to offer, but by avoiding sounding stale and clinical or cheap and new-agey, it effortlessly avoids the pitfalls that tend to snare so many albums of its type.