Well, I appear to have finished. The synopses are pretty brief, but I'm running out of time and need to move on to 2001! I'm happy enough with them this way.
So, to start with, here's a quick taste - #50 through to #45. I might post more than five next time, but this will do to start with.
---#50---
Oval - Ovalprocess
and
Vladislav Delay - Entain
(glitch, minimalist electronic)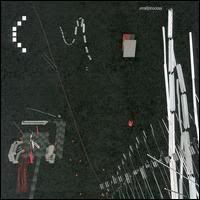 Oval explores the microscopic world of glitch with a deft hand for structure and atmosphere. It requires some pretty patient listening, but once you get a feel for the bite-sized beats and the melodies of whirrs, clicks and pops, as well as the importance of the space between sounds, it becomes apparent that this is a finely layered production of exceptional beauty.
You can basically apply the exact same description to Vladislav Delay's
Entain
, another excellent glitch album I couldn't bear to leave off the list. Consider it tied for #50.
---#49---
Bright Eyes - Fevers and Mirrors
(indie-rock, singer/songwriter)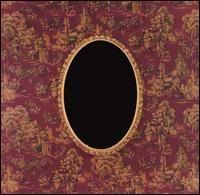 Brash, energetic and sounding like he has something to prove, Conor Oberst delivers a great album of angsty folk-pop on
Fevers and Mirrors
. This is a definite step up for Oberst, and the album acts as an interesting bridge between the raw, undisciplined scrappiness of his somewhat scattershot debut and the comparitive polish and professionalism of his subsequent works.
---#48---
Thee Michelle Gun Elephant - Casanova Snake
(Japanese rock, garage-rock)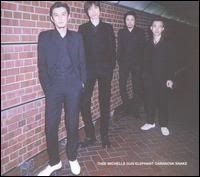 Casanova Snake
, Thee Michelle Gun Elephant's sixth album in eight years, lacks the raw oomph and confident swagger of it's brilliant predecessor,
Gear Blues
, but mostly makes up for it with a refreshingly punky, rapid-fire aesthetic. This makes it a much looser, poppier effort for the Japanese garage-rock group, and a minor revitalisation of their sound. It's admittedly a step backwards overall, but definitely a very small one.
---#47---
Funkstörung - Appetite for Discstruction
(eletronic, hip-hop, ambient)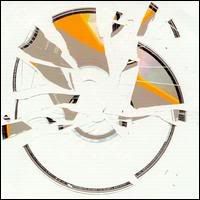 Appetite for Discstruction
plays like an exploration/deconstruction of the key influences of modern electronica and hip-hop, with all the disparate elements being spliced up and cobbled back together out of order. It's clever, highly original and addictive as hell. The guest spots by gravelly-voiced rapper Triple H are major highlights.
---#46---
Arovane - Tides
(ambient, minimalist electronic)
Tides
does an exceptional job or aurally recreating the feeling of an ocean setting. Storms, gentle beachside sunrises, shanty towns and serenely still waters are all brought vividly to life. I'd highly recommended this to fans of ambient/minimalist electronica, particularly anyone who loves Boards of Canada, as they share a passing resemblance. It's wonderfully relaxing minimalist electronica, which is rich with fine details that reward close attention and repeated listens.