tommo
---#15---
Oneida - Anthem of the Moon
(psychedelic-rock, experimental-rock, noise-rock, post-punk)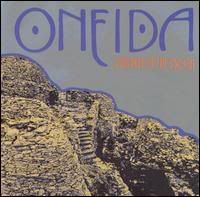 Anthem of the Moon
presents itself as an exploration of psychedelic-rock and its assorted off-shoots that's very impressive in its musical diversity and striving creativity. Covering plenty of stylistic ground, Oneida don't genre-hop, so much as they take particular musical components of interest - the fuzz guitar of drone and post-rock, the cyclical rhythms of krautrock, the harsh mechanical filters of noise-rock, the pulverising drumming of post-punk, vocal styles that jump from shoegaze to punk to rock to folk, the strong Indian influences of British psych and plenty more besides - and blend them into their own unique style with a general disregard for existing genre conventions. This makes their music familiar in segments, yet alien as a whole, and it's really quite thrilling to experience. It's also incredibly
dense
music, which features an awful lot of heavy sound layering, so headphone listening is thoroughly recommended.
---#14---
Autechre - Confield
(IDM, electronic)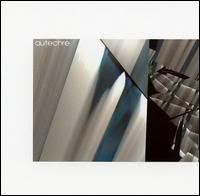 For a long time I felt that Autechre were my least favourite of the big-name artists in the Intelligent Dance Music (IDM) crowd, with their well regarded 90s output (including the highly lauded
Amber
and
Tri Repeatae
) never really grabbing my interest. It's only recently that I've bothered to check out their work from the following decade, and I've got to say, why the hell didn't anyone tell me they got so much better?
Confield
is everything I wished those earlier albums were - an electronic album that perfectly harnesses the balance between the mechanical and the organic, leading to the application of descriptors which seem contradictory yet all equally apply. Throughout its nine tracks,
Confield
somehow finds common ground between the meticulous and the chaotic, the melodic and the avant-garde, the distant and the emotive, the precise and the unpredictable, the discomforting and the inviting, all-together making it a record of utterly impressive breadth and depth.
---#13---
My Morning Jacket - At Dawn
(americana, alt-country, alternative-rock)
At Dawn
is a very special blend of Neil Young influenced songwriting, lushly produced guitar textures and warm, Southern melodies, ranging from boisterous stompers like "Honest Man" to the soul-bared melancholy of "I Needed it Most" and "Strangulation". Jim James' vocals are excellent throughout, acting as a rock-solid foundation upon which the rest of the americana/alternative-rock instrumentation may be anchored, and there's an echoing loneliness in his delivery that I find utterly transfixing. I must say this album struck me as a bit of a minor revelation - prior to hearing it, I'd already checked out My Morning Jacket's subsequent works,
It Still Moves
and
Z
, and based on those had already written them off into that limbo of bands who are "good, but nothing special." After finally hearing
At Dawn
almost eight years after it's release, I'd have to say it stands head and shoulders above the rest of the group's catalogue.
---#12---
The Orange Alabaster Mushroom - Space and Time: A Compendium of The Orange Alabaster Mushroom
(psychedelic-pop, psychedelic-rock)
The Orange Alabaster Mushroom - one of my new favourite band names - mine the mid-to-late sixties era of psychedelic-rock with incredible attention to detail and a relentless pursuit of completionism and authenticity (right down to the cover art). Across these fifteen tracks, they mostly focus on the American groups (The Doors, Love, Jimi Hendrix, The Beach Boys, etc, although there's also hints of Floyd and The Zombies), and include pretty much every standard trick of the genre, with lashings of backmasking, distortion, kazoos, flanged/filtered/pitchy vocals, sitars, organ keys, go-go rhythms, fuzzed-out solos and mind-bending lyrics galore. They round it all out with a tonne of jangle and even throw in a handful of those obligatory sudden fadeouts which were such a standard in psych's golden age. It's always risky business when bands try a little too blatantly to revisit the sounds of the past, but the songs on
Space and Time
continually hit the mark. The group are awfully affectionate towards their beloved psychedelia, but more importantly they sound utterly genuine, like a long-lost relic of the time, making this an extremely enjoyable trip (yes, pun intended) down memory lane.
---#11---
R.L. Burnside - Burnside on Burnside
(electric-blues, live album)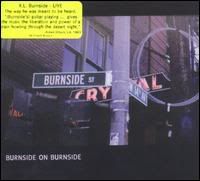 Burnside on Burnside
, a live electric-blues album which takes most of its cuts from a show at the Crystal Ballroom in Portland, presents Mississippi guitarist and vocalist R.L. Burnside - a curiously late discovery in the blues scene, having only had his breakthrough in 1992 despite having played for decades prior - rocking out with spectacular energy and limitless attitude, keeping his crowd consistently enthralled with his dirty blues swagger and constant humourous banter. With Kenny Brown providing a second guitar and Burnside's grandson Cedric on drums, the three musicians bash out a riotously fun performance, full of verve and confidence and party-time cheer, all made particularly impressive considering that, at the time of the show, Burnside was already seventy four years old (he died around four years later). Featured amongst the tracklisting are some terrific versions of Burnside hits such as "Shake 'Em on Down", "Goin' Down South" and an incredible seven minute rendition of "Snake Drive", which closes the album in truly raw, adrenaline pumping style.