tommo
An extra entry today, as I've found a new album to add to the list. So #40 (
Fetch the Compass Kids
by Danielson) has been booted off the bottom, and we're picking it up from #26.
---#26---
Jackie-O Motherfucker - Liberation
(free-folk, experimental-rock)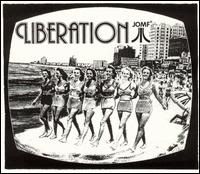 In 2000, the free-folk, pseudo-improv collective Jackie-O Motherfucker set the bar impressively high with the exceptional double up of
Fig 5
and
The Magick Fire Music
. While
Liberation
doesn't manage to fully meet that benchmark, it's certainly a great followup worthy of plenty of praise and attention in its own right. Some of the tracks here retain
Fig 5's
Southern vibes, especially the fourteen minute, meditatively paced "Ray-O-Graph", while other tracks such as opener "Peace on Earth" veer into seemingly foundationless instrumental freak-out territory. With all of Jackie-O Motherfucker's usual features - a mixture of short and very long tracks, lengthy "warm up" times, minimal vocals, heavy repetition and droning - it's another uncompromising, challenging effort, yet ultimately a very peaceful one, perhaps the collective's most "zen" creation yet.
---#25---
Stereolab - Sound Dust
(indie-pop, electro-pop)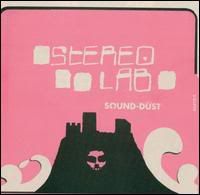 It's surprising that Stereolab's final album before the death of co-vocalist Mary Hansen is something of an overlooked sleeper album, as it's one the most concise efforts in the group's substantial catalogue.
Sound Dust
retains the trademark quirky experimentation that dominated its immediate predecessors, but channels it through a more straightforward, laid-back, pop-focused aesthetic, making for the group's most well-contained album since
Emperor Tomato Ketchup
, and arguably their most immediately accessible to date. It's a welcome stylistic shift, toning down the "artistic ambition" in favour of more melodic directness, that would continue into the group's subsequent albums - it's still evident seven years later on 2008's
Chemical Chords
. The album's a delight from start to finish, but the third track "Captain EasyChord" is so effortlessly wonderful that it's deserving of special mention.
---#24---
Guinga - Cine Baronesa
(choro)
Cine Baronesa
is an album featuring thirteen tracks of contemporary Choro (a genre of Brazillian music dating all the way back to the late nineteenth century) by Rio de Janeiro's Carlos Escobar, aka Guinga. The instrumentation within builds on the traditional foundation of acoustic 7-string guitar, flute and madolin, adding some finely produced layers of strings and additional woodwind to the gentler tracks and soft percussion and horns to the upbeat ones, all composed in a manner which is graceful, filmic and rich with emotional texture. Many of the songs are intricately detailed instrumentals, but there's a handful of wonderful vocal turns by such guests as the legendary Chico Buarque. It's a simply gorgeous album, soaring with overtones of universal romance, joy and playfullness that transcend all barriers of language, and it will almost certainly appeal to just about anyone who cares to listen.
---#23---
Liars - They Threw Us All in a Trench and Stuck a Monument on Top
(post-punk)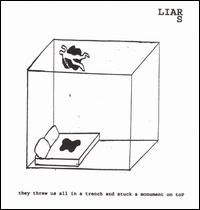 Channeling the angular post-punk of the trailblazing Gang of Four, Liar's debut
They Threw Us All in a Trench and Stuck a Monument on Top
is one of the most wonderfully wild and reckless albums to come out this decade. The opening duo of "Grown Men Don't Fall in the River, Just Like That" and "Mr. You're on Fire Mr." aren't just two of the best-titled tracks you've ever come across, they're also two of the most energetic and thrilling, with the sort of loose structure and punchy rhythms that make dancing an absolute necessity, and lyrics laden with so much attitude that singing along is downright irresistible. The rest of the album follows in suit, and it's a short, furious thrill-ride that'll grab onto you in a way that so many other post-punk revivalists haven't managed.
---#22---
Life Without Buildings - Any Other City
(indie-rock)
Straight-up indie-rock is one of those areas of music so saturated with a multitude of acts doing exactly the same thing that the entire talent pool seems to dilute and good stuff gets very hard to find. So when a group like Glasgow four-piece Life Without Buildings comes along with a stellar recording like
Any Other City
(their only album in a very brief career), it's always a really pleasant surprise. The group touch on some of the standard reference points of the genre, with The Velvet Underground and Sonic Youth each having a very clear influence, and yet Life Without Buildings never seem like a direct rip, always managing to maintain their own distinct sound. A lot of this can be chalked up to the utterly idiosyncratic vocals of frontwoman Sue Tompkins, who displays all the attitude of Kim Gordon via a whispy, curiously syncopated delivery, which focuses on the repetition of phrases, words and syllables. I should warn potential listeners that apparently a lot of people find her voice hard to take, but those who enjoy (or tolerate!) her unique style will find there's a hell of a lot to love about
Any Other City
.
---#21---
The Dirtbombs - Ultraglide in Black
(garage-rock, soul, funk)
Detroit's Dirtbombs deliver some sexy, garage-flavoured funk and soul covers on
Ultraglide in Black
, paying homage to legends like Stevie Wonder, Curtis Mayfield, Marvin Gaye, Sly and the Family Stone and Smokey Robinson. Lead Dirtbomb Mick Collins has a voice that's just made for this sort of fare - deep and soulful like the men to whom he pays tribute, yet with the slight roughness and imperfection you always want from a garage-rocker. It's really crucial for covers albums to deliver an interesting and engaging new perspective on their tracks, otherwise they end up sounding like unimaginative, superfluous retread. Thankfully, Collins and Co are easily up to the task, and their versions see the Motown sheen of classic soul being muddied up for a wilder, dirtier outing than we've heard before. At the very least, everyone who loves to groove needs to hear the brilliant reworking of "I'm Qualified to Satisfy You", a major personal favourite.