tommo
---#35---
Joe Strummer and The Mescaleros - Global a Go-Go
(rock, world music, folk)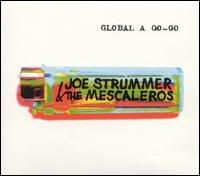 Global A Go-Go
is a World-Music-inspired folk-rock album fronted by the lead singer of The Clash, and it doesn't sound the slightest bit like a punk album, which makes the whole thing seem like something from a parallel dimension upon first listen. It's a revelation how well Strummer fits this style of music, though, as he and his Mescaleros bash their way through 11 substantial rock tunes that pull influences from an impressively vast array of global sources. There's a very prominent joyful streak running through the album, and it succeeds effortlessly in playing like the celebration of cultural diversity they obviously intended for it to be. It's arguably a little too long (only 11 tracks, but the average length is about 6 minutes), but with uplifting songs like "Bhindi Bhagee", which has become a car-stereo regular, such concerns quickly become trivial.
---#34---
Califone - Roomsound
(folk-rock, americana)
On their atmospheric folk-rock/americana debut
Roomsound
, Chicago four-piece Califone bear fairly immediate comparison to genre-mate contemporaries Wilco, while also touching on
Spirit of Eden
/
Laughing Stock
era Talk Talk, the classic americana roots of The Band and with occasional doses of Nick Drake's bluesy melancholia mixed in to give the album its sleepy, peaceful undertones. For me, it also bears comparison to Iron and Wine's work for being one of those pleasingly consistent, never-a-bad-track albums that isn't showy about its excellence -
Roomsound
is content to amaze you slowly and confidently, with an undeniable knack for memorable songwriting, a trim, understated charm and as little fanfare as possible.
---#33---
Tortoise - Standards
(post-rock, experimental, jazz)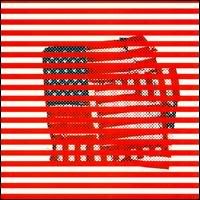 On their fourth album, Chicago post-rock godheads Tortoise continue to drift away from the stark musical academia of their mid-90s work and into brighter, more overtly melodic territory. You can't quite dance to
Standards
, but you can certainly get a lot closer than with any of Tortoise's previous works, thanks to the newfound focus on upbeat rhythms, cool basslines and immediate percussion. If
TNT
was Tortoise's jazz album, then this would have to be their
funk
album, if such a thing is even possible. Between those two albums they've evolved down a very smart path, though, as attempting to recapture the minimalist beauty of their first two albums would've been awfully difficult. By developing in this manner, Tortoise retain all the fascinating intricacies that have made their previous albums a joy to deconstruct, while revitalising their sound and pushing them into accessible, effortlessly listenable territory moreso than ever before.
---#32---
Fennesz - Endless Summer
(electronic, glitch, ambient)
Endless Summer
, the breakthrough album for ambient glitch artist Christian Fennesz, is one of the most graceful, understated and expertly crafted works the genre has to offer. Fennesz's brand of glitch has a majestic, dreamlike quality that makes the songs here sound like age-old recordings being played underwater on broken turntables. There's an impressive degree of control and constraint here, through which Fennesz seems to have a very clear grasp on which musical concepts deserve a 3 minute treatment and which can be fleshed out to fully formed, ten minute soundscapes. Ambient music of this kind is often limited to inattentive background listening, but
Endless Summer
is far too engrossing and economically constructed to have any such shortcomings.
---#31---
Joe Hisaishi - Spirited Away OST
(film score)
Pianist Joe Hisaishi's beautiful score to anime favourite
Spirited Away
is one of those somewhat rare things - an original score that holds up perfectly well without the accompanying visuals of the film itself. The New Japan Philharmonic, conducted by Hisaishi, infuse their work with the same emotive grace, childlike playfulness and sense of wonder that run so strongly throughout Miyazaki's picture, making these songs simply gorgeous, bright, fleshed out pieces that swell with joy and tug at heartstrings you might not have even realised you had. Most of the work here is sliced into neat, short segments, with the recurring motifs that are a standard in any soundtrack, and there's enough variation overall to keep the album's undeniable charm from ever wearing off. To round things out, Yumi Kimura's dewey sweet vocal performance on the final track acts as the perfect closer.